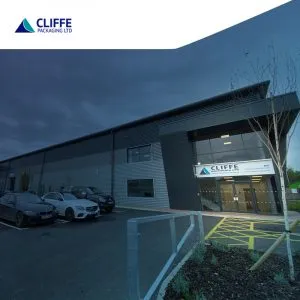 Cliffe Packaging Buys UK Subsidiary of Bag Supplies
Cliffe Packaging, one of the UK's leading producers and suppliers of flexible packaging materials, has acquired the UK based subsidiary of Bag Supplies Canada.
Bag Supplies Limited, based in Cumbria, with a portfolio of products which includes specialist breathable log bags, log nets, single trip and multi-trip Bulk Bags, will now operate as a standalone division of Cliffe Packaging Limited.
Announcing this acquisition, Cliffe Packaging Managing Director, Phil Dawber, said: "Over the past fifteen years, we have built a business with an enviable reputation for the provision of first class products, accompanied by an extremely high level of customer service. Bag Supplies Limited has a similar reputation, and we believe the acquisition of this business provides Cliffe with a springboard for significant expansion in the UK market".
At any given time, Cliffe Packaging has over £1.5 million of finished goods stock in its UK warehouse; as well as enabling the company to provide the just-in-time supply chain service demanded by many of its customers, this stock also enables it to satisfy instant supply opportunities from companies which have, more often that not, been let down by their traditional suppliers.
Managing Director of Bag Supplies Canada, Maurice Wilson, who is now focusing all his efforts on the development of Bag Supplies Canada, explained that the sale of the UK division was a strategic move by the company, saying: "The sale of the UK business will enable us to focus on further growth in North America, where we specialise in products manufactured from heavy duty re-enforced fabrics.